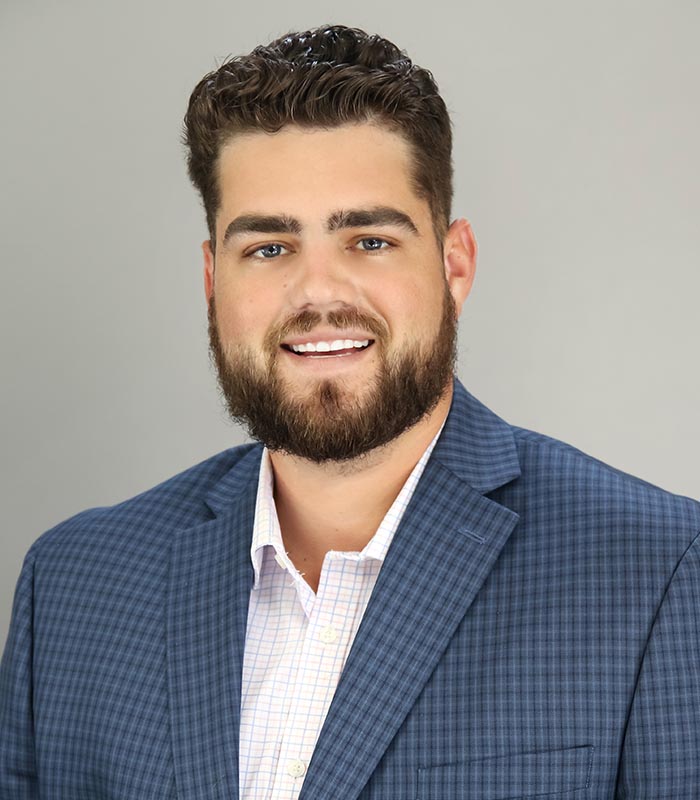 Being born in Greenville, SC and then moving to Raleigh, NC with his family when he was 9 years old: James is a true Carolina native. He is a graduate of Green Hope High School and attended Guilford College in Greensboro, NC graduating with a degree in Business Finance. James was very successful in college not only academically, but athletically. He obtained the title of 'Captain' of the Guilford golf team his sophomore year and was also named the 'Division 3 National Player of the Year'.
James' chosen career path has been influenced greatly by his beloved grandfather's success building and growing a successful small business and by his wonderful parents who both chose careers in which they provide guidance to businesses and business owners about finance and insurance coverage.  James admires each of their accomplishments and has always known he wanted to follow in their footsteps.
Today, James finds the greatest rewards in working directly with small business owners by helping them navigate the challenges of risk management, financial protection, and improving their bottom line. He appreciates the hard work that is required to be successful in the construction trades and understands the recent challenges and constant changes in real estate and labor market, which significantly affects the industry. James now lives in Cary with his chocolate lab "Bella" who loves walks, chasing tennis balls, and an occasional swim whenever she is close to water. Keep an eye out for James on the local courses, as he is still an avid golfer!